Sorry, Too Much Text
Our live web text scoring software works with texts up to around 20,000 words. For larger texts, we recommend using our File processor, which can handle much larger documents.
Getting Started!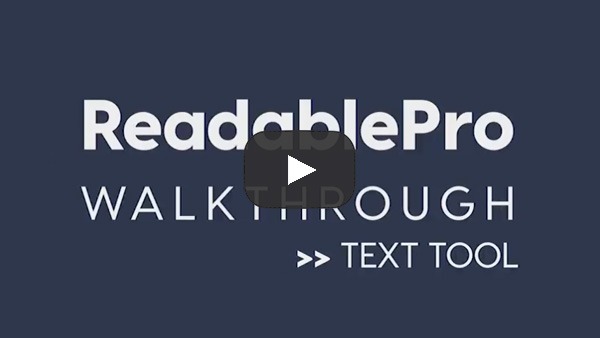 Readable's text scoring tool is designed tell you how easy a piece of text is to read and provide tips for improving your readability.
Jump straight in by typing some text in the box on the left, or click here to load some demo text.
To help you on your way, have a watch through the video above or read our readability handbook.
Readability Resources
What's Readability?
Readability scores are a way to measure whether written information is likely to be understood by the intended reader.
Readable supports several different readability formulas, and each has its strengths and weaknesses.